Discovery Preschool & Learning Center

2152 Reno Highway Suite I,  Fallon, Nevada 89406   775.867.4909 

Get ready for some silliness!  Here are a few videos to help with the home packets.

The Bunny Hop 

This video shows monster feet but your packet contains bunny footprints.  

Wonderballs

We have used this video to practice steady beat. We only use the first 2 and half minutes.  The kids can keep beat by clapping, stomping, knee patting.

Zoophonics

These are our basic alphabet songs and alphabet signals. The kids know the movements and animals and sing along with the letter sounds.

Holding Any Writing Tool

This is just some basic help for parent understanding and student musical support. 

   Bunny Hops

Use with the extension activity of the egg stacking task, extensions or the Bunny Feet game.

THE EASTER BUNNY'S ASSISTANT 

                   by Jan Thomas

Spring Time Dance with one of the kid's favorites...Jack Hartmann!

Double click here to add text.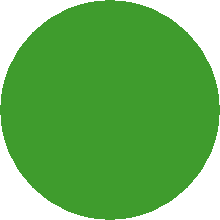 Scroll down for video support of Homeschool II:

Get Ready to GROW!

Making a Garden (Action Song) Make sure you try to "grow" your voice with the Tonal Match at the end of the video!

How will the seeds get water?

Capillary Action FUN!

Is the sound high or low?  Try without letting the kids watch...just listen, to help them focus.

Ordinal Numbers Song: Some of the kids will recognize this one! Use it with the sequencing cards to refresh/build their vocabulary.

Counting By 100 to 1000 Song

Some of the kids' FAVORITE songs!

Pete the Cat and His Four Groovy Buttons  A story the kids loved...just for  fun!

The Hair Book   This once could be used to introduce the Grass Heads activity.